Sun's parents were portrayed by Byron Chung and June Kyoko Lu.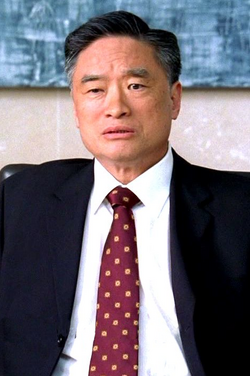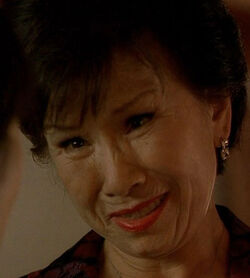 My collection includes a gold-rimmed crystal glass was obtained from LOST warehouse sale in Hawaii after filming for the show was over. The warehouse sale featured the secondary props and fixtures from the sets of LOST that were not be sold in the Profiles in History LOST Auction.
The glass is from episode 3.2, The Glass Ballerina. It can be spotted in the scene where Mr. Paik instructs Jin to handle the man who shamed him. It is pictured next to the decanter on the console behind Sun's father.
I also have an Inkworks LOST Revelations Autograph card
signed by Byron Chung.
I have written to Ms. Lu, requesting an autograph.
I'll update this post if/when I receive a response.