Jeanna Garcia played Shawna and Matt Moore played Travis,
the subjects of a domestic dispute in the Season 2 episode "Collision".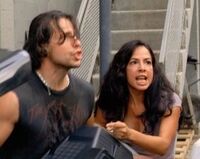 Matt Moore also played the husband of the patient that died due to
botched surgical procedure in the Season 1 episode
"All The Best Cowboys Have Daddy Issues".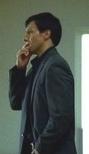 I haven't been able to locate addresses to send
autograph requests for either Ms. Garcia or Mr. Moore .
I may have to spring for an IMDB Pro subscription to acquire
accurate contact info for many of the actors that appeared on LOST.