I goofed up again....
These photo pages featuring games seen on LOST
came immediately before the Jack Shephard entry
in The LOST Encyclopedia.
Sigh...better late than never.
Below are some of the LOST-themed games in my collection.
Via Domus (both PC & PS3 versions)
LOST The Game
Dharma Rubik's Cube
Dharma poker set from the abc.com store.
It came in a very nice presentation box...
inside was an impressive metal case....
complete with Dharma poker chips and cards.
My collection also includes some LOST-themed playing cards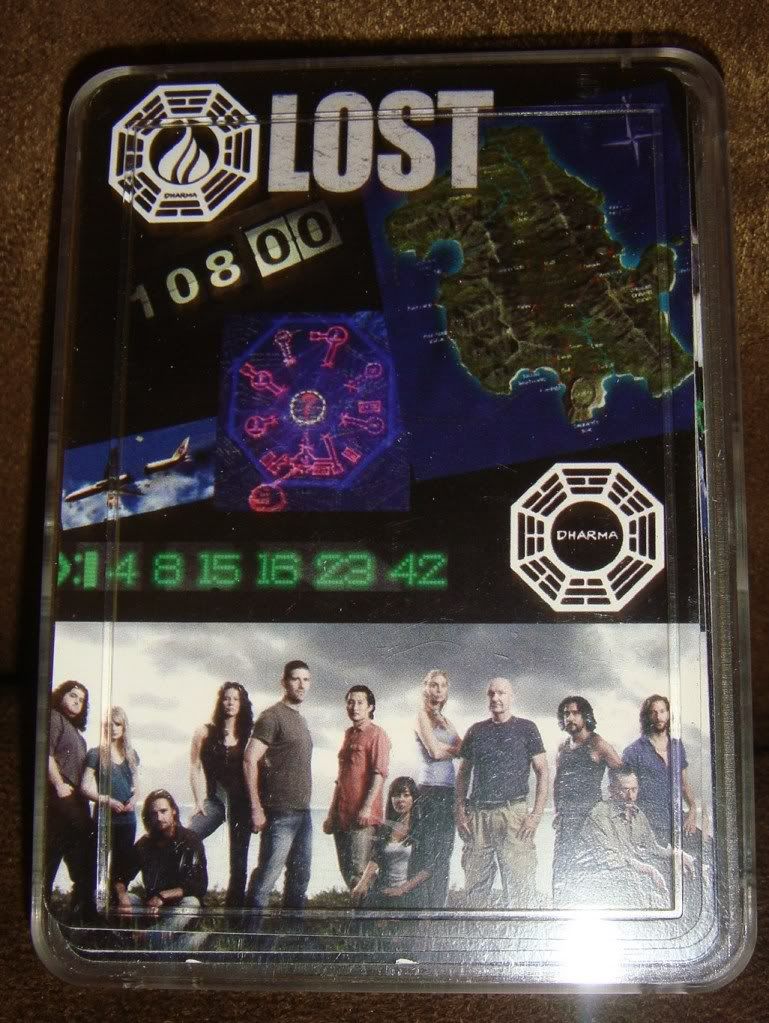 and a dealer chip