Mirelly Taylor portrayed Richard's wife
in the EPIC Season 6 episode "Ab Aeterno".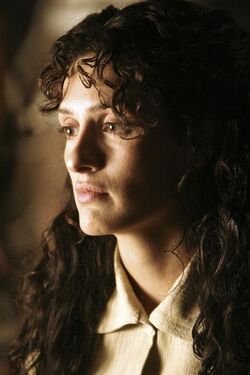 I have sent an autograph request to Ms. Taylor.
I'll update this post if/when I receive a response.
UPDATE 1/27/2012
I was thrilled and overwhelmed earlier this week
when I received an email from Mirelly Taylor.
I was so honored that she actually browsed this blog
and offered to send me an autograph.
She is the first LOST alumni to contact
me by email and even tweeted the link to the "Isabella" entry!
Signed photos arrived in today's mail!!!
The Isabella Alpert picture is inscribed!
Guess who is going to rewatch "Ab Aetero" tonight?