Howard L. Zuckerman was portrayed by Jacob Witkin
in the Season 3 episode "Expose".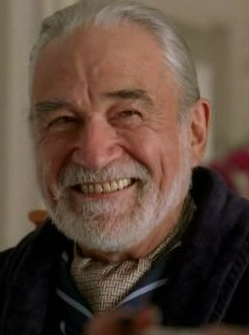 I have written to Mr. Witkin, requesting an autograph.
I'll update this post if/when I receive a response.
My collection does includes this Expose mug.
It was a gift from my friend, MIB. She obtained it at
the LOST Underground Art Project
exhibit at Gallery 1988 in Los Angeles
in December 2009.