Claudia was portrayed by Lela Loren.
I have written to Ms. Loren, requesting an autograph.
I'll update this post if/when I receive a response.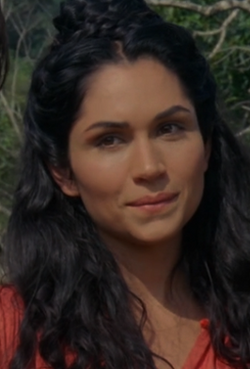 The only item in my collection that relates to Claudia is the fourth limited edition screen print from DamonCarltonAndAPolarBear, Series II.
The print is titled "Jacob and the Man in Black"
by Jeff Soto. My print is #417/500. Mr. Soto posted this description on his blog:
"I had the episode "Across the Sea". The big thing that stood out was Jacob and MIB's mother,
Claudia being brutally murdered by "Mother". Cracked her skull with a rock, and stole her babies.
MIB and Jacob were created out of Claudia's death."
"Jacob and the Man in Black" has not been framed yet, and is still in my portfolio.