The third and fourth pages of the Dharma Initiative entry deal with individual Dharma workers.
I am attempting to obtain autographs from each of the actors
portraying the members of the Dharma Initiative.
So far, I have had success with two.
I'll update this post if/when I receive additional responses.
Casey - Job: Gemologist
portrayed by Jenn Boneza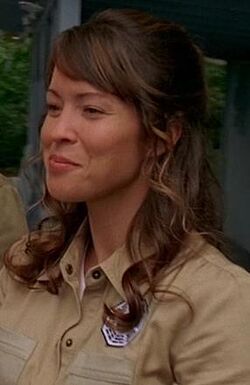 Doug - Job: Unknown
? no credit given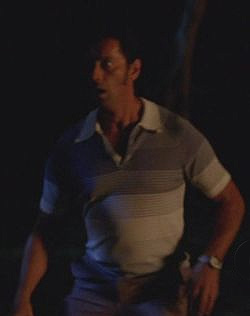 Debra - Job: Nurse
portrayed by Candace Scholtz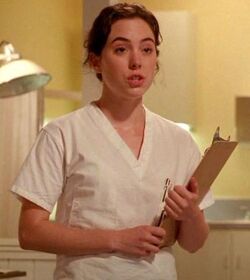 Doris - Job: Mycologist
? no credit given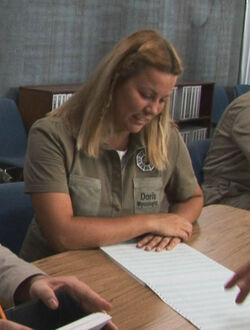 Eric - Job: Construction
portrayed by Brad Berryhill
Fern - Job: Video Assistant
portrayed by Alice ?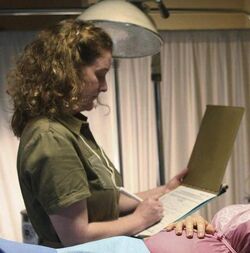 Floyd - Job: Cook
portrayed by Michael Hardy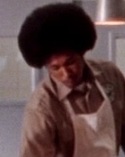 Glenn - Job: Field Supervisor
portrayed by Simon Elbling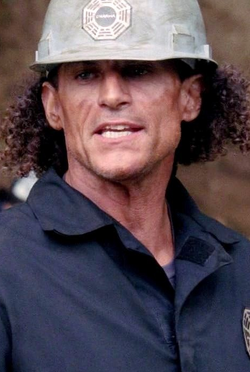 Heather - Job: Unknown
portrayed by Carla Buscaglia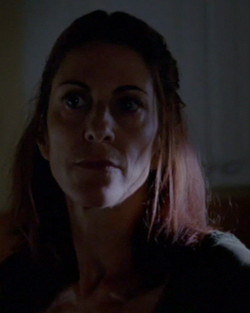 Jay - Job: Videographer
portrayed by Sven Lindstrom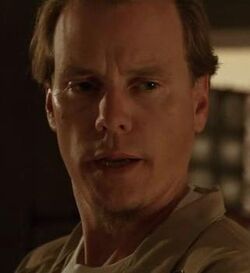 Jerry - Job: Security
portrayed by Kevin Rankin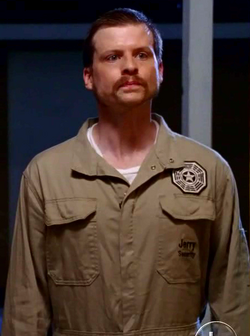 Kyker - Job - Videographer Assistant
portrayed by ???
Never seen on-camera
Olivia - Job: Schoolteacher
portrayed by Samantha Mathis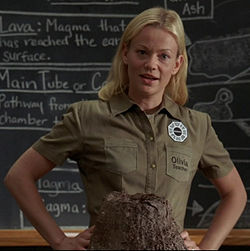 My collection does include an autographed
8"x10" photo of Samantha Mathis
Opal - Job: Nurse
portrayed by Diamante Kielo
Paul - Job : Head of Security
(before LaFleur)
? no credit given
Phil - Job: Security
portrayed by Patrick Fischler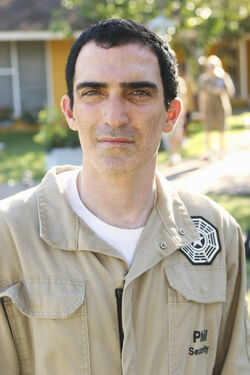 My collection includes a
Rittenhouse LOST Seasons 1-5 Autograph card
and an 8"x10" photo signed by Patrick Fischler
Phil is included in Don Pinset's spectacular
LOST Caricature compilation print.
I hope to have my print framed shortly.
It measures 24" x 36" and is just FANTASTIC!
Rosie - Job: Nurse
portrayed by Molly McGivern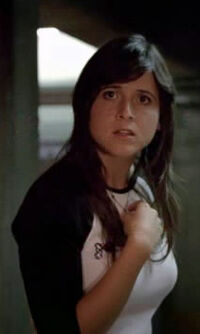 I haven't received a response from Ms. McGivern for
autograph as yet, but I do have the same
Geronimo Jackson TShirt she wore
in the Season 5 episode "LaFleur".