Darlene, the convenience store clerk was portrayed by Dana Sorman
in the Season 5 episode "The Lie".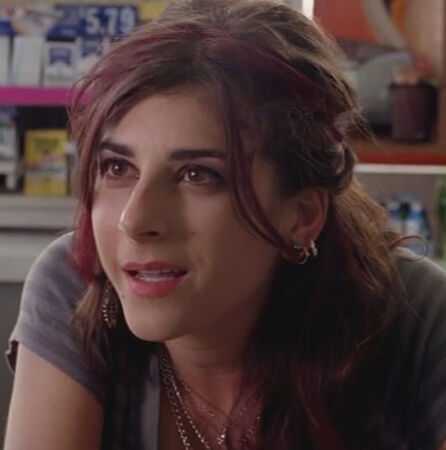 I have written to Ms. Sorman, requesting an autograph.
I'll update this post if/when I receive a response.
My collection does include a replica of the "I

My Shih-Tzu" Tshirt that
Hurley purchased in the store. The Tshirt is from the seventh reveal of
The LOST Underground Art Project at Rusty's Discount Pet Center in Studio City, CA.
The url for the print sale was printed inside the neck of the shirt.
***UPDATE 10/18/12***
Jorge Garcia signed the shirt following
the "Friends of the Nerdolution" panel
during Comic Con 2011.
You can read more about the panel here.